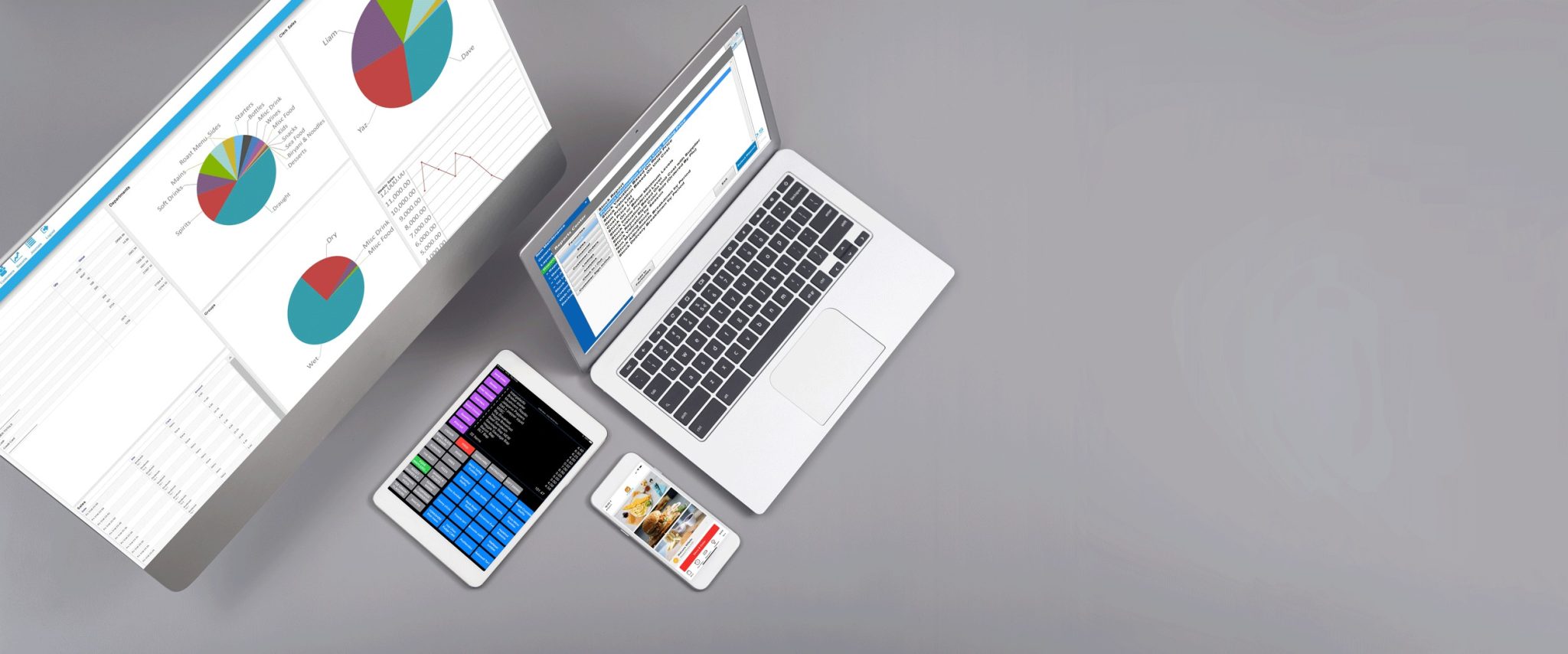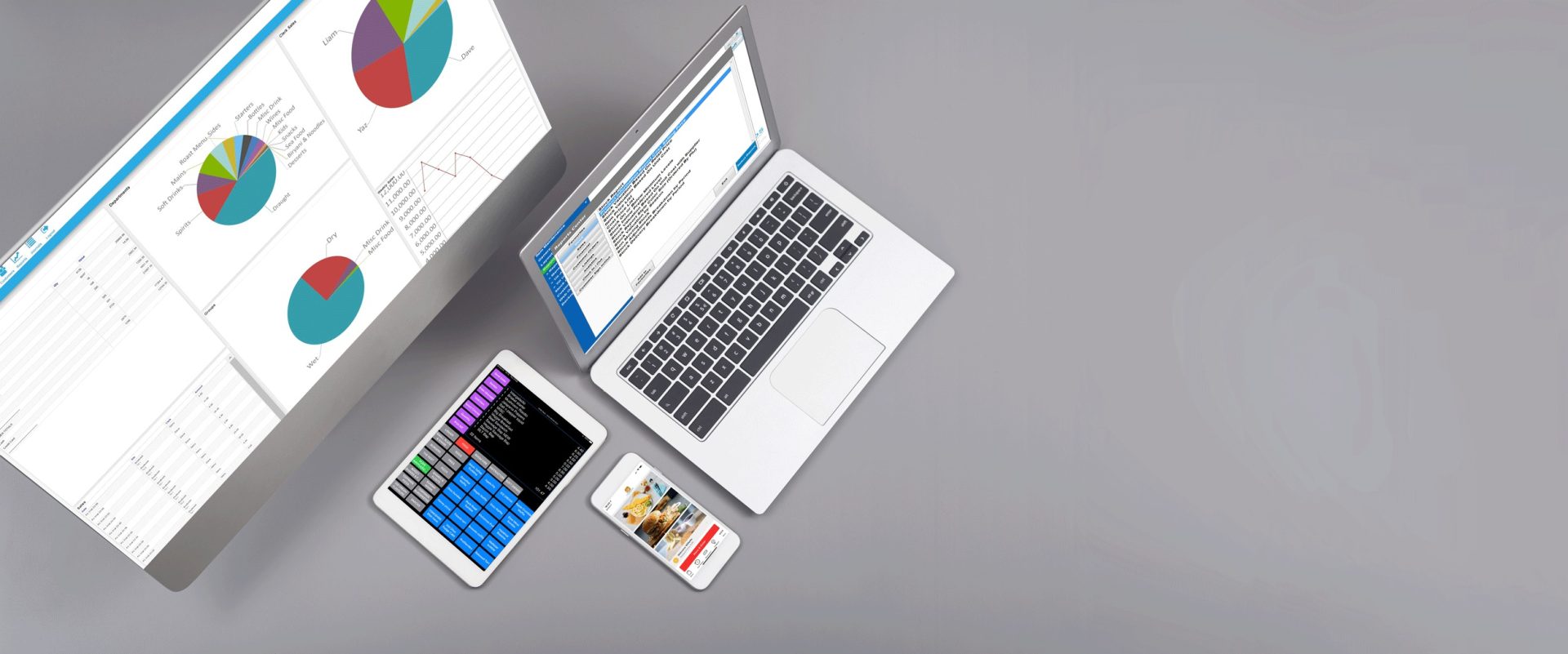 Why would you need EPOS System Enhancements products we here you ask? Well, the answer is simple. Bolt-on products make you stand out, improve efficiency and future-proof your business. 
Products That Make All The Difference
Small changes create big impacts, completely transform your business with a few small additions that save you time and money. From bookings to ordering online be competitive, stay ahead of the
curve
.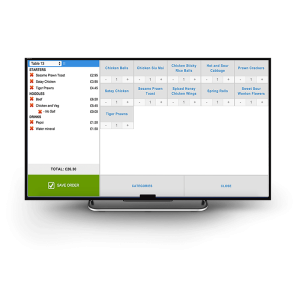 No more losing tickets, they won't fall off the rails, get handed around or misplaced. Kitchen Video presents your list of tickets digitally, all visible on interactive screens that can be installed anywhere you like. Having all your checks uploaded in the right order along with cook timers will indefinitely improve your service, with fewer errors and quicker turnover.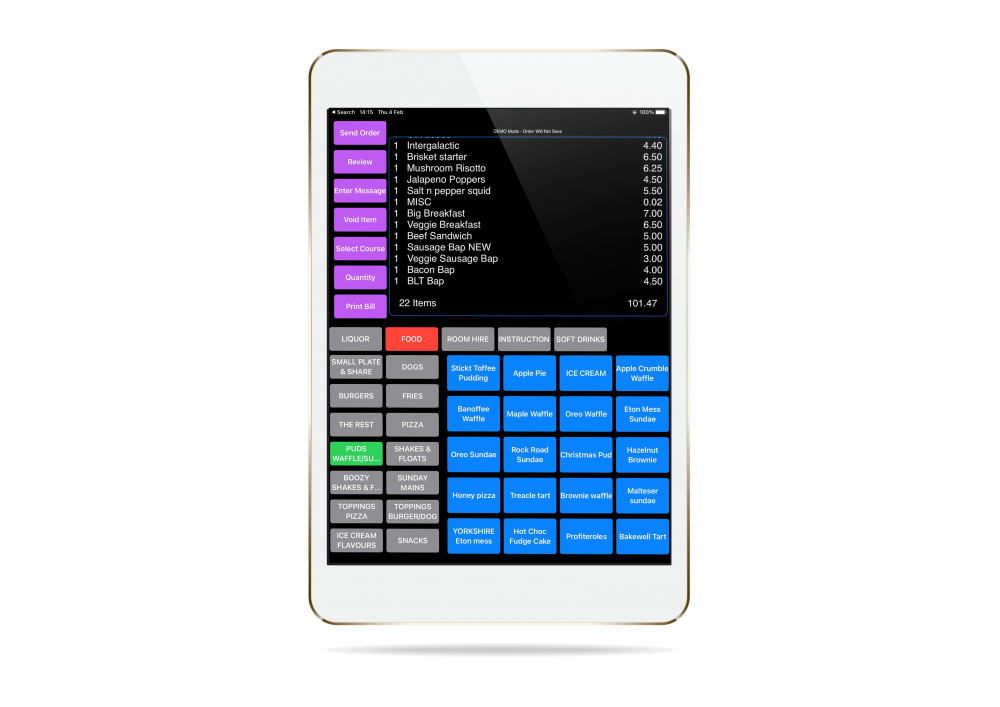 Make sure your customers get what they want, on time, every time. Suitable for iPad or Android devices, OrderPad is fast, simple, extremely user friendly and has virtually no drain on WiFi. Take table orders Easily, Lookup tables, search active tables, handle Set menus, Miscellaneous items and Price Shifts all from your pocket.
EPOS System Enhancements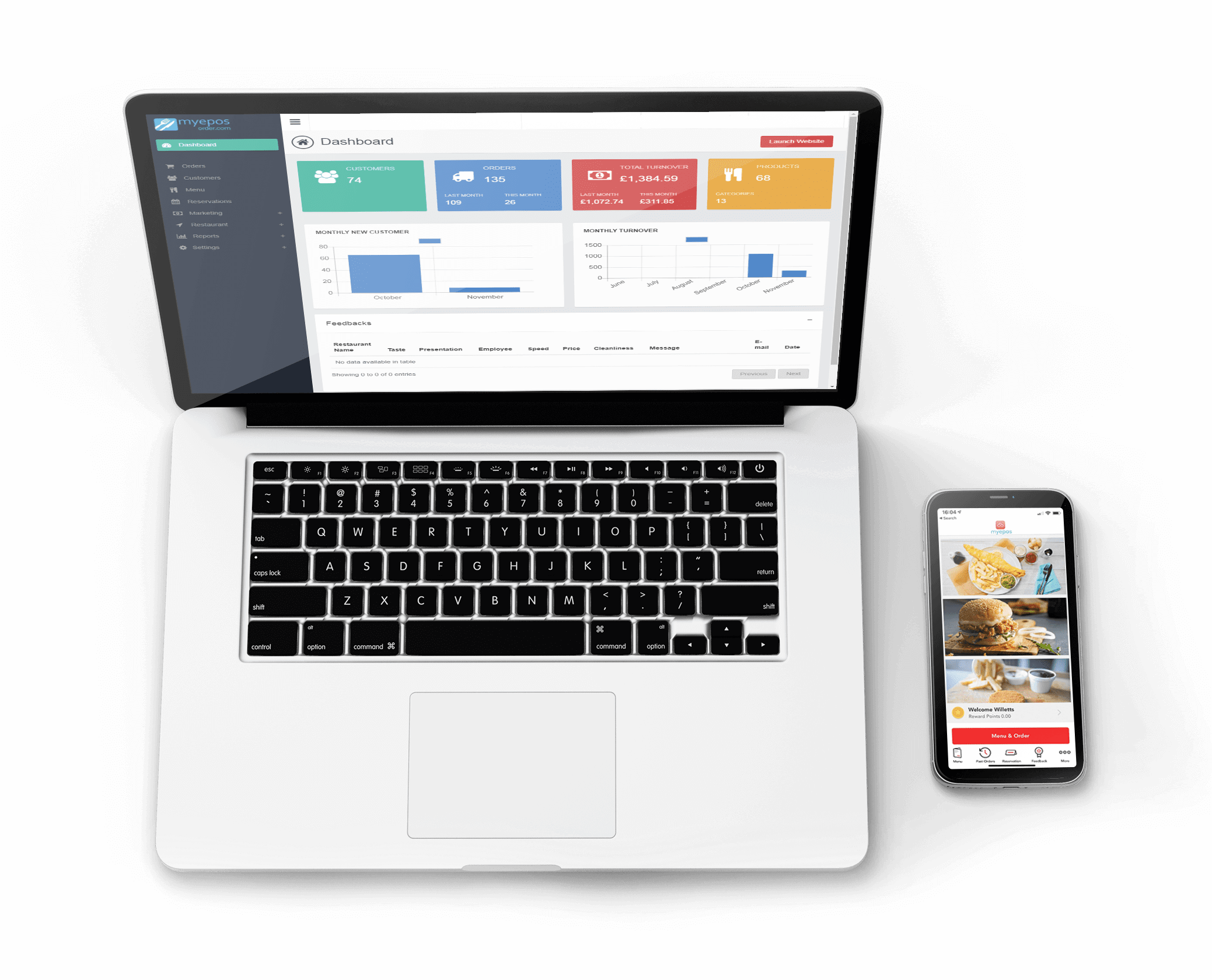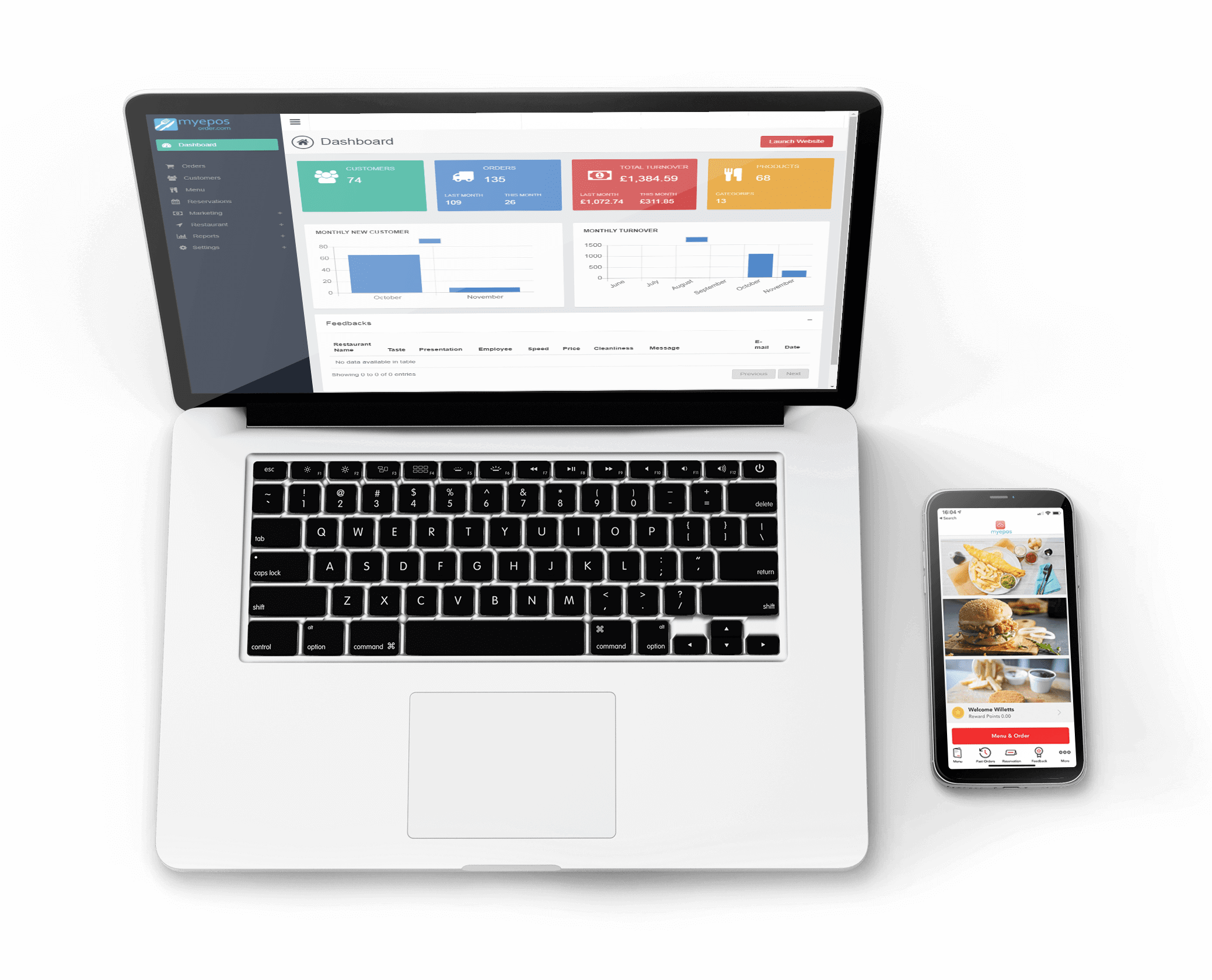 We offer simple and powerful Online Ordering capabilities including; table ordering, click and collect, delivery and QR code menus. We design a custom application, specific to your business with your own branding/logo. We will help you through the process with all your reporting included as standard.
Integrations That Save
your Bacon
Businesses are governed by data, your numbers determine what you buy, what promotions to run, how much tax is owed and how your staff are performing. Use tools that cement confidence in your decisions.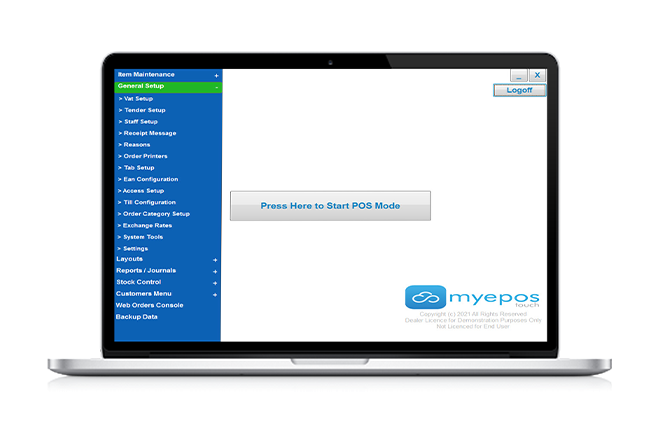 With real-time and historical reports at your fingertips, having an accurate and instant picture of your most crucial data has never been easier. Our reporting portal can be accessed directly from your till or on your laptop, providing a powerful and easy to use interface for all things data.
EPOS System Enhancements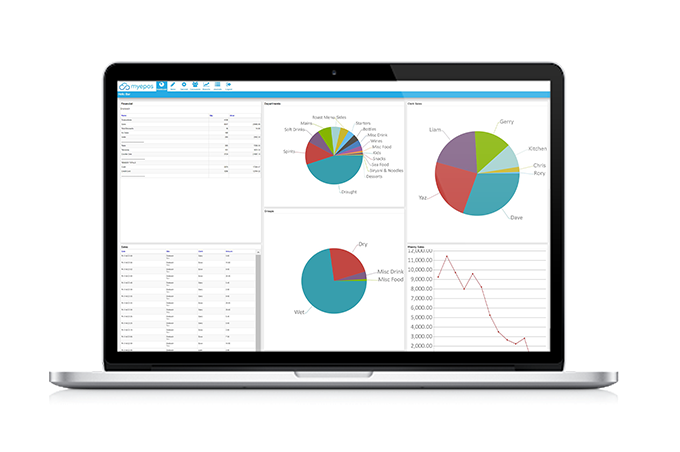 The best way to remember an anniversary is to forget once, it's no different with your data. With our Cloud Back Office, a full backup of your EPOS terminals is taken live, a bit like DropBox for tills. Make changes on the fly, update promotions, review sales from anywhere.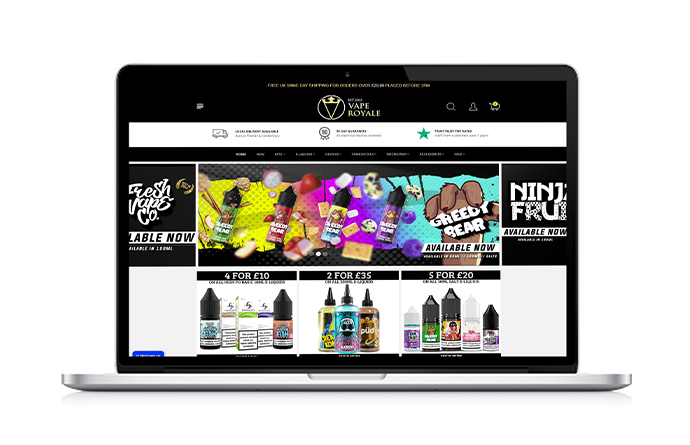 Having problems integrating your store with your till? Our E-Commerce API integrates your online store with your till, so all of your orders come through instantly. Take control of your most important asset and sell online knowing your crucial data is being taken care of.
There's no such thing as a one size fits all solution to connect any website to any till system. But, we have first-hand experience in developing gateways between websites and our epos systems. If you're looking to integrate your website, then give us a call for a quote.
Deliveries and Table Ordering have become the new norm. Make sure you meet demands with a powerful online ordering system that keeps you in the driving seat. If you Purchase our Takeaway software, we will create your very own mobile app for FREE and we will waver the first month's fees
Non Thermal Till Roll in Various...

EPOS Accessories, Hospitailty Accessories, Non Thermal Till Rolls, Retail Accessories, Till Rolls

£

12.00 –

£

28.00 Select options

XP801 – Thermal Printer (LAN/Serial/USB)

EPOS Accessories, Hospitailty Accessories, Printers, Xprinter

£

119.00 Add to cart

VariPOS Series 15inch

Brand New Terminals, EPOS Rental Terminals, EPOS Terminals, Hospitailty Accessories, Refurbished EPOS Systems, Retail Accessories

£

995.00 Select Options
If you Purchase one of our Hospitality EPOS Systems, we will throw in an OrderPad Software & Licence,  protective case included.
VariPOS Series 15inch

Brand New Terminals, EPOS Rental Terminals, EPOS Terminals, Hospitailty Accessories, Refurbished EPOS Systems, Retail Accessories

£

995.00 Select Options

TC-TOUCH-D1 Powerful 11.6 inch Touch Screen...

EPOS Hardware, EPOS Hospitality Solutions, EPOS Rental Terminals, EPOS Software, EPOS Terminals, Refurbished EPOS Systems, Touchscreens

£

295.00 Select Options

Varipos 250 15inch

Brand New Terminals, EPOS Convenience & Grocery Solutions, EPOS Rental Terminals, EPOS Retail Solutions, EPOS Takeaway Solutions, EPOS Terminals

£

795.00 Select Options

Sale!

GTA-45 Series 15inch

Brand New Terminals, EPOS Beauty & Fashion Solutions, EPOS Butchers & Bakeries Solutions, EPOS Café Solutions, EPOS Convenience & Grocery Solutions, EPOS Hospitality Solutions, EPOS Medical Solutions, EPOS Pub & Bar Solutions, EPOS Rental Terminals, EPOS Restaurants Solutions, EPOS Retail Solutions, EPOS Takeaway Solutions, EPOS Terminals, Refurbished EPOS Systems Select Options
Get notified about the newest products and upcoming sales